11:00 - 12:00
Registration & Lunch
Registration opens at 11:00am, lunch will be available starting with registration.


12:00 - 12:30
Intro & Welcome to the Summit
C3 Technology Advisors CEO, Matthew Toth, and Director of Operations, Taylor Vossler, welcome you and cover housekeeping items before introducing the opening keynote presenter.


12:30 - 1:30
SASE Smackdown
Let's get ready to RUMBLE at the 2022 SASE Smackdown! We're kicking off the C3 Tech Summit with some WWE excitement (without the fighting). SASE providers will be on the main stage with boxing gloves and big red buttons. The 'Ref' (aka The Moderator) will propose 3-5 security situations, which the panelists will not know, but they will have to be quick to hit the red button and respond to the situation at hand. Each SASE provider will have 2-3 minutes to explain how they could protect against it, how they would react to it, etc. Everyone is a winner here!
Meet the Contenders!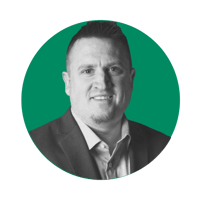 Jerry Young
Sales Engineering Manager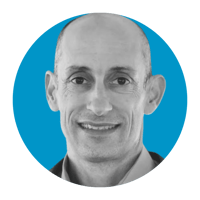 Trevor Parks
Director of Security Solutions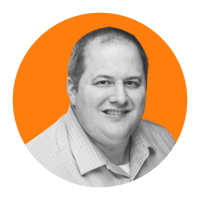 Steve Mulderink
Partner Field Solutions Engineer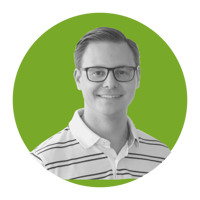 Pascal Keller
Sales Engineer
2:00 - 2:45
Breakout Session 1
There is a lot happening on your network but under the security solutions radar. In this session we will dive into a comprehensive research of over 1T network flows and discover what threat actors are performing on over 1000 businesses networks, from the top most exploited vulnerabilities to the most common network activities. But it doesn't just end with stats – we will deep dive into 3 breaches (with a focus on Ransomware), map them to MITRE and construct a strategy to detect, mitigate and prevent these threats – not relying on point solutions but rather using a multiple choke point approach.
Learning Outcomes:

Learn tactics for detecting previously unclassified threats

See what threat actors actually do on organizations networks

Learn how to use ATT@CK for gap analysis based on network data

Understand the risks and vulnerabilities threat actors utilize in hybrid environments

Understand the power and benefits of network based threat hunting
Speaker: Etay Maor: Senior Director Security Strategy
The Great Resignation has impacted all companies with contact centers being significantly impacted. It is difficult for companies to fill open headcount. How are other companies solving for this deficit between required agents vs. available agents? By leveraging AI and digital agents, companies are able to reduce their overall headcount requirements. In addition, they can leverage technology including AI to provide better employee experiences to positively impact overall attrition rates. During this session, we will explore how you can leverage technology to reduce the impact of the Great Resignation.
Speaker: Joanna Palmer: CX Client Principal
Speaking Location: Front Lobby
Awareness is the key element to ensure protection from security threats. CISOs are traditionally held accountable, but with the evolution of all encompassing threats, boards and investors are making sure the entire C-suite is part of the equation.

Attend this session to learn:
• How to ensure your team is educated and equipped to handle varying attacks
• What are the warning signs and how to know if you are vulnerable
• The foundation of a strong security posture
• The questions all C-staff should be asking and able to answer
Speaker: Bill Franklin, VP of Business Development
Speaking Location: Vanguard Room
The last few years have forever changed the way we work and the way customers want to interact with your brand. AI and automation will be at the core of enabling smarter and faster customer service that will delight end-customers, lower resolution costs and improve brand loyalty. Learn how to utilize AI to improve customer experience and transform your CX strategy.
Attend this Session to Learn:
- How Talkdesk is creating custom experiences in Retail, Healthcare, Finserv, Insurance, and beyond
- How AI and automation are revolutionizing the customer experience
- Defining ways to improve KPI's across the entire contact center
Speaker: Bob Benner, Senior Director of AI Solutions
Speaking Location: B.O.B Suite
3:00 - 3:45
Breakout Session 2
You've read the headlines – we've lived them. As a Security Incident Response first-responder for over a decade, we've dealt head-on with the ransomware and cyber-attacks that attacks that continue unabated within the US and abroad. Concurrently, organizations are faced with more Federal advisories and mandates, as well as rising cybersecurity insurance costs with an overwhelming selection of security products, solutions, and services to consider. This presentation will provide actionable security steps to help protect your organization.
Speaker: Mike Dillon: CTO
Vonage Contact Center is the longest standing and highest rated CTI Partner within the Salesforce Ecosystem. Now as an approved Service Cloud Voice Partner, see what other options are available through this Partnership that help deliver exceptional customer experiences.
Speakers: Joe Scofield, Sr. Solutions Architect & Jason Fowler, VP of Enterprise Sales Americas
Speaking Location: B.O.B. Suite
Speaker: Steve Mulderink, Partner Field Solutions Engineer
Speaking Location: Vanguard Room
Speakers:
Ken Westermann: Leader of Channel Solution Engineering
John Nelms: Channel Solutions Engineer

Speaking Location: Front Lobby
4:00 - 5:00
Closing Keynote with Q&A
C3 Technology Advisors, CEO, Matthew Toth, will conclude with a few closing remarks and then have Quest Technology Management introduce Eric O'Neill, Former FBI Operative, to close the summit out and provide time for a live Q&A.


5:00 - 6:00
Happy Hour
Grab a drink and some finger food! Network with your peers, sponsors, and speakers to finish your day!
It was a long day, we know, that's why you deserve to relax at the Happy Hour - shhhh. We won't tell your boss or significant other.