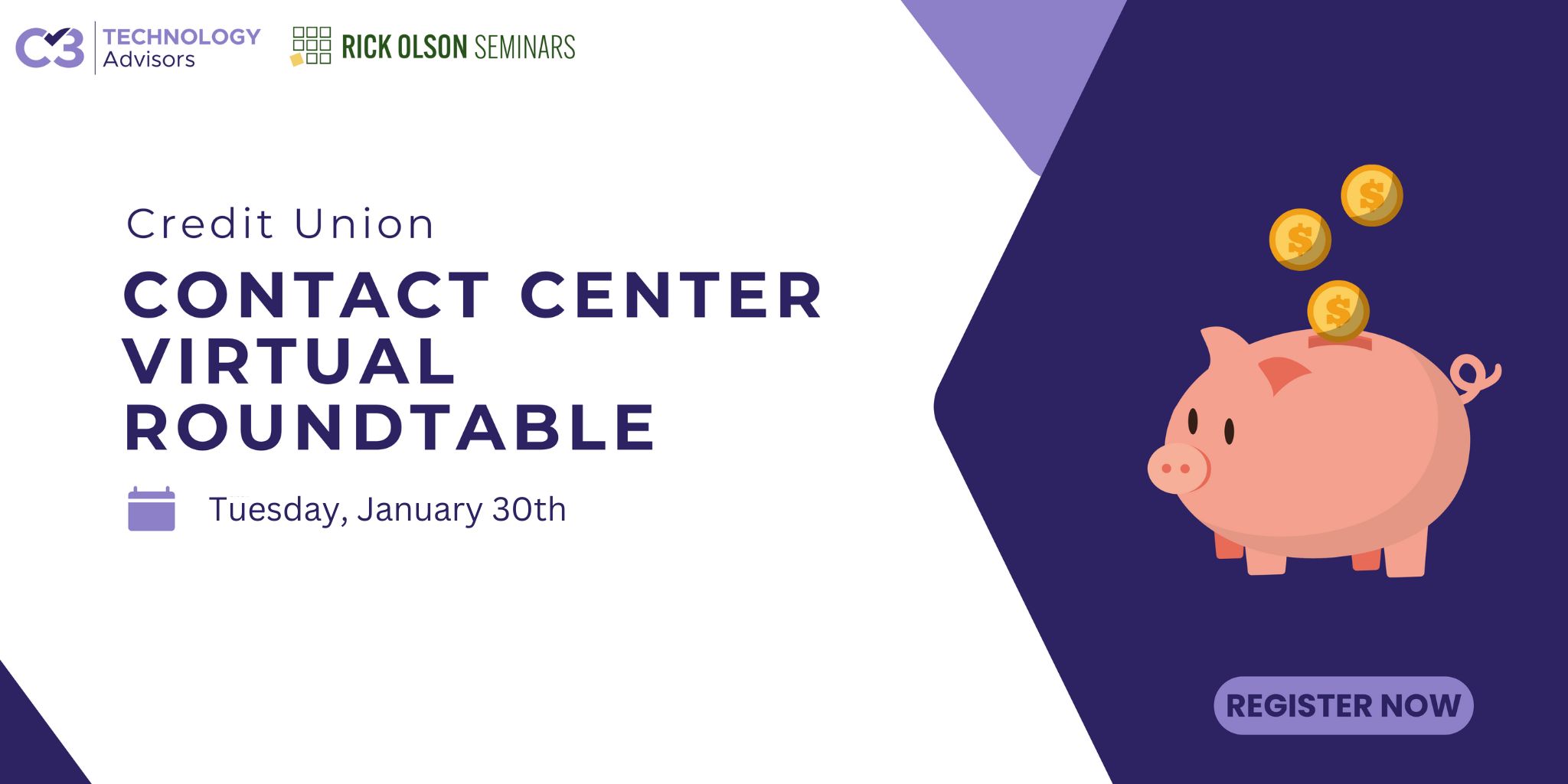 Credit Union Contact Center
Virtual Roundtable
Credit Union Contact Center Virtual Roundtable
Description:
Join your fellow Contact Center Supervisors for a discussion on coaching practices, contact center software, Artificial Intelligence, and much more.
This event is designed to be a collaborative experience. Be prepared to have one-on-one conversations with your peers, as well as larger group discussions.
During January's roundtable, come prepared to talk about:
Call Center Representative Productivity, Quality, and Accountability

metrics.

What primary data do you hold them accountable to, and what secondary data do you use to help coach them?
Emotional Resiliency

How to cope with difficult conversations
Date and time
Tuesday, January 30th, 2024, 2:00 PM EDT